Auction Bidding System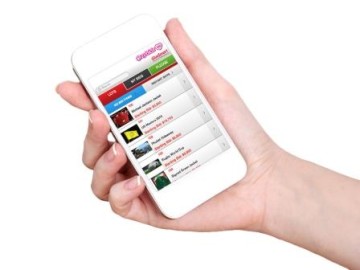 Bidding electronically is easy, interactive and fun
With the Vsolve2u Electronic Auction, bids are placed from the palm of the guest's hand, on their mobile phones – this makes bidding much more interactive and fast paced.
Bidding is very easy; guests will receive a welcome message with a link to their own personal bidding page and then the fun can begin! The personal bidding page allows guests to view items, place bids and make donations. Bids take seconds to place and if someone bids on the same item, guests receive instant outbid alerts direct to their phones. This creates friendly competition which is entertaining for guests and beneficial for your charity.
Vsolve2u Electronic Auction technology also includes a microsite for pre-bidding or more importantly for those who cannot make the event – simultaneous bidding allows for a more competitive auction.
In addition to this, Vsolve2u will also develop a leader board which will include a number of features to encourage bidding. These leader boards are designed personally to match the charity, organisation, business or Gala theme.
Moreover the friendly Customer Service Representatives provide additional help at the event for those who have left their phone at home or just need some assistance.
Vsolve2u Electronic Auction has proven very popular as a fundraising tool and bring a WOW factor to your event.
Simply scroll, select and bid